Welcome
Welcome to
Eric Sackler

& Associates
Our Most Important Assignment Is Yours
"For more than 30 years we've succeeded for clients by recognizing every single assignment as important, and helping individual investors, companies, fiduciaries and financial institutions realize the potential of each asset and of every investment and disposition decision.
Whether you're buying, selling, leasing or developing — or not sure what to do — we provide unmatched market knowledge and the insight you need to evaluate alternatives and options to meet your objectives."
We look forward to working with you!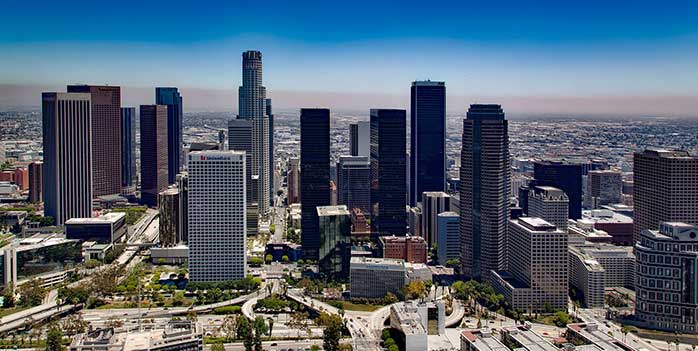 Testimonials
What Our Clients
Are Saying





"Eric Sackler is old school in the best sense of that expression. Eric's professionalism, easy personality, responsiveness, attention to detail, patience, and empathy with my clients – diverse family members/sellers of commercial property – in my experience is unparalleled. Oh, and I should mention that he achieved a result for us that far exceeded our expectations going in. From the inception of our relationship, Eric and his team impressed us beyond our expectations. The materials Eric prepared to market the property were excellent and impressive. His strategies in receiving and countering offers were very well-conceived, and brilliantly executed. With his every step in the process, Eric impressed us and grew our confidence in his expertise. We truly felt that we had a partner in achieving an excellent result in a condensed timeframe, under oftentimes difficult logistics. If you get the chance to work with Eric, then take it. No need to look any further; he's the best! Gary Phillips - Attorney for Sellers "
- Gary Phillips, Attorney for Sellers





"Absolutely the best, most professional and down right THE team in Los Angeles! Selling properties through Eric Sackler has made the entire process so much easier with Eric and Susan Lau's amazing communication. There is no confusion or any kind of fog in the air. Personable, honest, helping, and very punctual. Truly a breath of fresh air when looking for the right team that actually looks out for their clients! I recommend these guys to everyone. I will DEFINITELY be selling more properties in the future through Eric Sackler and Associates! "
- Mike Kang





"I always knew that if any brokers could get it done, you two could. You handled the marketing and the buyers brilliantly. We're starting to adapt to a new normal. "
- Seller





"Eric Sackler and Susan Lau faced many challenges in selling my building. Although beautiful with high ceilings, skylights, fireplaces, etc. it had a small footprint. The division between commercial and residential zoning actually went right through the middle of the property. It had zoning issues created by the city, which had to be corrected. It was a two story, three unit building gorgeously designed but meant for a very specialized buyer. Finding that buyer was like finding a needle in a haystack and took perseverance, creative marketing and a lot of effort on their part, and they were professional and cheerful throughout. I felt supported and informed throughout the process. Their energy never flagged and they were successful on my behalf. I would work with them again in a hot minute! "
- Diana Baron





"You are among the best of the best! Congratulations on being named one of the nation's premiere real estate professionals! Your ranking among the Wall Street Journal/Lore magazine's Top 400 in the Top 100 individuals by Sales Volume category is a distinctive honor that truly distinguishes you as one of the country's leading producers. Your resolve, commitment and dedication are critical components of your success and aspects I deeply admire. You serve as a role model not only for our company but for our industry. "
- Bruce G. Zipf, President & CEO, NRT, LLC





"After working with Eric for the past couple of months I now understand why he is #1 in the industry. His positive attitude and personality is remarkable. I'm truly thankful for his commitment to sell my properties, and for his sound advice. Thank you, Eric. "
- Carmel Matteson, Designers' Bloopers





"As a practicing estates and trusts attorney in Los Angeles, I have had years of experience selling residential homes in the Los Angeles area. But when it came time to sell a historic residential rental property in Santa Monica, Eric Sackler came highly recommended as an expert in the field. Eric used his vast network of real investors and brought us several buyers with competitive offers and closed the sale as quickly as possible. His knowledgeable and organized team were always available to help us navigate through the complexities of this market and I would recommend him for any of your real estate needs. "
- Laura Conti





"Thank you, thank you, thank you. Your professional, personal, excellent client service made listing and selling our Los Angeles buildings simple. Your experience and knowledge provided a considerable advantage for us in a challenging environment, and your customer focus made us feel comfortable every step of the way. "
- Macaulay and Stan, Sellers of 950 Edgecliffe





"I would like to express our appreciation for your team's very successful effort in the sale of our property. You did a tremendous job in assessing the value of the property; marketing it; finding a qualified buyer; sealing the deal with the buyer; and managing the sale throughout the negotiations, due diligence period and the final closing of escrow. Your knowledge, experience, positive attitude, and accessibility provided the support we needed. In addition, your readiness to frequently run to the property and hold the buyer's hand throughout the sale period meant a lot to the buyer and to us. Your extra effort showed an exceptional level of dedication to your client's interests. We will happily recommend you, based on this sale, to members of our congregation and to our friends and acquaintances in need of commercial real estate services. "
- Kent Ugoretz, Chairman, Asset Management Committee, Adat Shalom





"Eric is a very astute, diligent, caring, confident real estate broker. His intelligence and thoughtfulness are impressive, he always follows through beautifully, and his integrity is an asset that underscores his entire skill set. It is a pleasure working with him. "
- Robert Hart, Kennedy Wilson
Contact Us
Have a Questions?
Contact Us